Posts Tagged 'Eye makeup'
4th December 2012

Miss Kelly Richardson "I wanted to say a huge thank you for the fantastic job you did on my wedding day. I felt like a film star! Getting ready in the morning was just perfect. I felt so relaxed and in...
18th October 2012

Miss Joanna Beardsmore A little message of thanks: Dearest Jeni, What you helped me achieve on my wedding day wa perceptive and visionary. You captured everything I hoped for, my hair, my make-up in spite of my skin was flawless. You...
1st June 2011

Miss Jaime Rose in France Dear Jeni, Well, where can I start. There aren't enough words to say how thankful I am that I found you online and that you were free to do the hair and make up for...
1st January 2011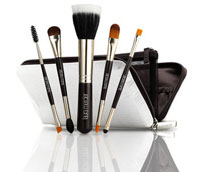 Fabulously and thrifty – Beauty  on a budget! If your bank balance has taken a bashing over the Christmas season, don't despair. Today more than ever before, you don't have to splash the cash to buy hyped-up beauty products, when...