Posts Tagged 'Hollywood'
4th December 2012

Miss Kelly Richardson "I wanted to say a huge thank you for the fantastic job you did on my wedding day. I felt like a film star! Getting ready in the morning was just perfect. I felt so relaxed and in...
18th October 2012

Miss Joanna Beardsmore A little message of thanks: Dearest Jeni, What you helped me achieve on my wedding day wa perceptive and visionary. You captured everything I hoped for, my hair, my make-up in spite of my skin was flawless. You...
1st July 2011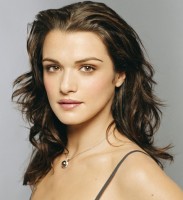 Get that feel-good style and take a natural approach to looking and feeling great! It's no wonder that more and more women are turning towards natural and organic skin care and makeup products to full fill their beauty needs. Red...
1st June 2011

Wether you are hitting the beach, taking a cruise or just lounging poolside this summer, then how you look will be uppermost in your mind. As we get older we need to work just that little bit harder to achieve...
29th May 2011

Miss Kate Bowles Hair and make-up for both Kate's wedding and her mother and another look for the evening "I wanted to let you know how very much Kate and I appreciated all the help and support you gave us....