Posts Tagged 'smoky eye'
4th December 2012

Miss Kelly Richardson "I wanted to say a huge thank you for the fantastic job you did on my wedding day. I felt like a film star! Getting ready in the morning was just perfect. I felt so relaxed and in...
18th October 2012

Miss Joanna Beardsmore A little message of thanks: Dearest Jeni, What you helped me achieve on my wedding day wa perceptive and visionary. You captured everything I hoped for, my hair, my make-up in spite of my skin was flawless. You...
2nd August 2012

Miss Siobhan Nagle A little message of thanks: Thank you so much for doing my hair and make up on my Wedding day!! I knew after my first visit that I would be in safe hands with you! The trial morning...
29th May 2011

Miss Katy Ashby Hair and make-up for Katy "Where do I start!! I cannot thank you enough for making me look and feel like such a superstar on my wedding day – I never dreamed I could look the way...
1st November 2010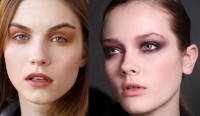 The art of darkness – how to go from bland to glam, in the blink of an eye! There are several takes on the smoky eye this party season, proving that we don't have to rely on traditional black eye...
1st December 2009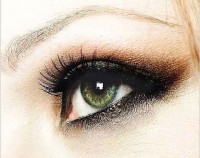 The Autumn/Winter shows were ablaze with dramatic smoky eyes – the 'to die for' eye make-up often seen on A-Listers Kate Moss, Keira Knightley and Jennifer Lopez. Step up the glamour in muted metallics with the latest shades of charcoals,...